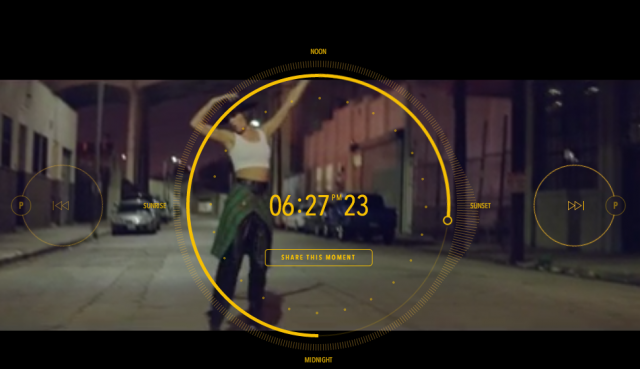 On this site, Pharrell Williams and creative director Yoann Lemoine have made the perfect video for the happiest song of 2013 and it's 24 hours long.
This new hit 'Happy' plays not just in heavy rotation but 24 hours non-stop. All this happy dancing combined with a slick and thoughtful interface put a smile on my face and it made listen to the song many number of times. The interactive video for "Happy" allows you to watch Pharrell and other people dancing to the song at any hour of the day!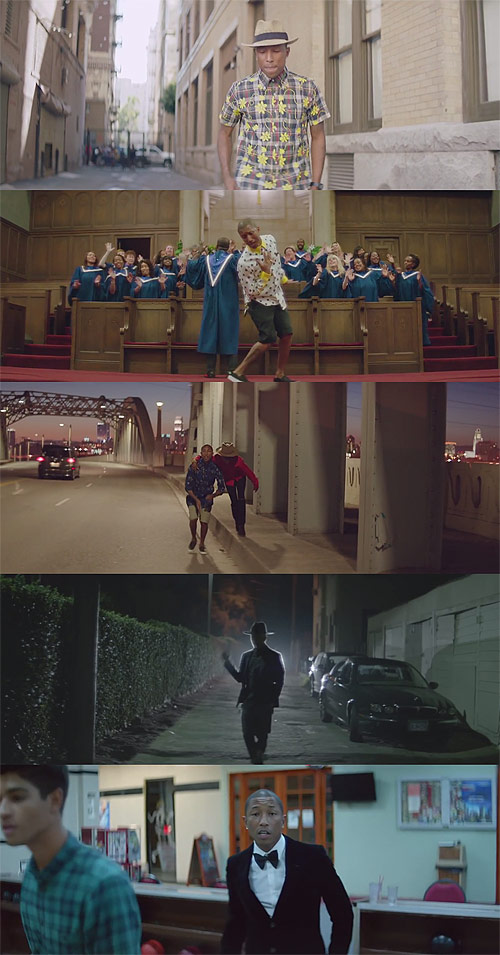 Watch for the dude at 12:20 AM, he's totally from The Black Keys "Lonely Boy" video! – http://bit.ly/1eSDFvZ
Also 1:33 AM – Spot director duo DANIELS! Their part is the best! – http://bit.ly/1aelS3b
Click the link below for the full experience!