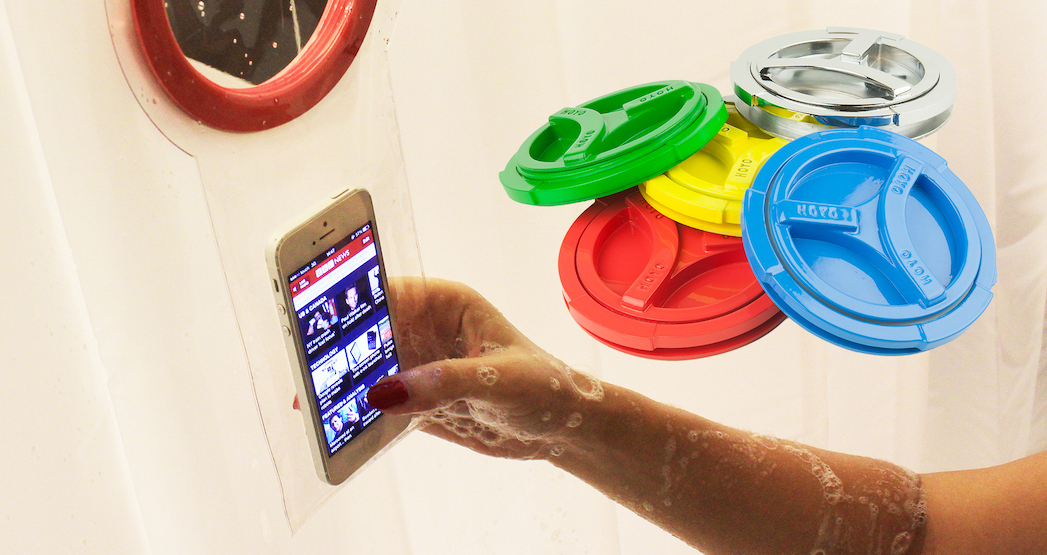 Our smartphone became our clock, our music player, our connection to the whole world, our control to gadgets around the house (like baby monitors, door bells, light switches, security cameras…). So why not have your next shower with your smartphone in sight, within your hands reach whether you decide to use it or not…just slip it in and take your shower. It is always there like towel hangers ready to be used part of the bathroom.
Our dream is to equip every bathroom with HOYO.
The HOYO is a new smartphone pocket that is transparent and waterproof.
Made of 100 percent waterproof and dust proof plastic, HOYO protects electronics in humid and dirty environments while preserving touch-screen sensitivity.
It can be used for placing your phone in the shower so you can still use it and view the display screen. The convenience of having your phone in environments involving potentially damaging elements like water is something some individuals may be interested in. It is 100% water resistant and dust-proof, so it wont harm your device.
Know more about Hoyo features: http://bit.ly/1fZp6tN