Parrot Bebop Drone is a device that unveiled in recent months with powerful safety features and advanced technology. It is smaller, lighter, and 8x times more powerful than Parrot's AR Drone 2.0. You can see anything around the world in your iPhone, tablet with this bebop with a 14 megapixel "fisheye" camera. The parrot Bebop comes with free piloting application, Freeflight 3, for iOS and Android Smartphones and tablets.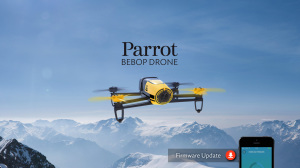 It delivers the best performance with a Parrot P7 dual-core CPU, quad-core GPU and 8 GB of Flash Memory. These are fixed on a magnesium shelf that acts as a radiator and electromagnetic shielding. It runs on Linux with SDK.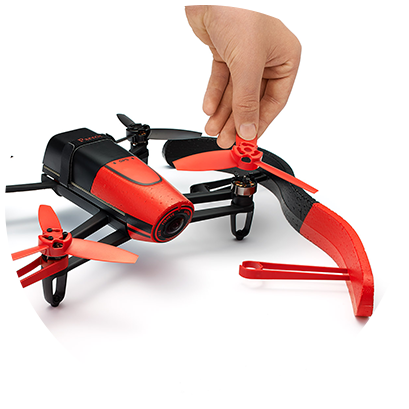 This Bebop Drone generates its own Wi-Fi hotspot. You can easily remove all parts of this device to assemble and transport. Its main focus is to capture the incredible images and videos on flying. It analyzes data from numerous sensors automatically. Even this device has the digital feature to control 180 degree vision, you can control the angle of camera directly from the piloting application with a simple movement of the thumb.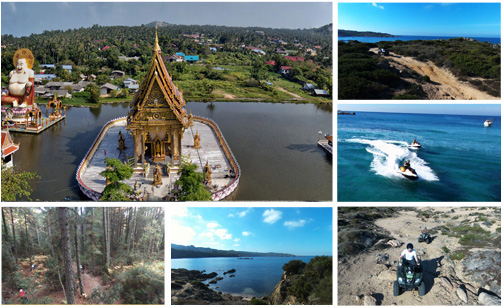 Features of Parrot Bebop Drone
Lightweight but Strong
Stable flight
Smooth Video
Easy to Set Up
Robust enough to survive a crash
The Law: It is illegal to fly a drone within 50m of a building or a person and 150m of a built-up area.
Available in three colors (Red, Blue, and Yellow)
Affordable Price: £430 or £770 with the Sky controller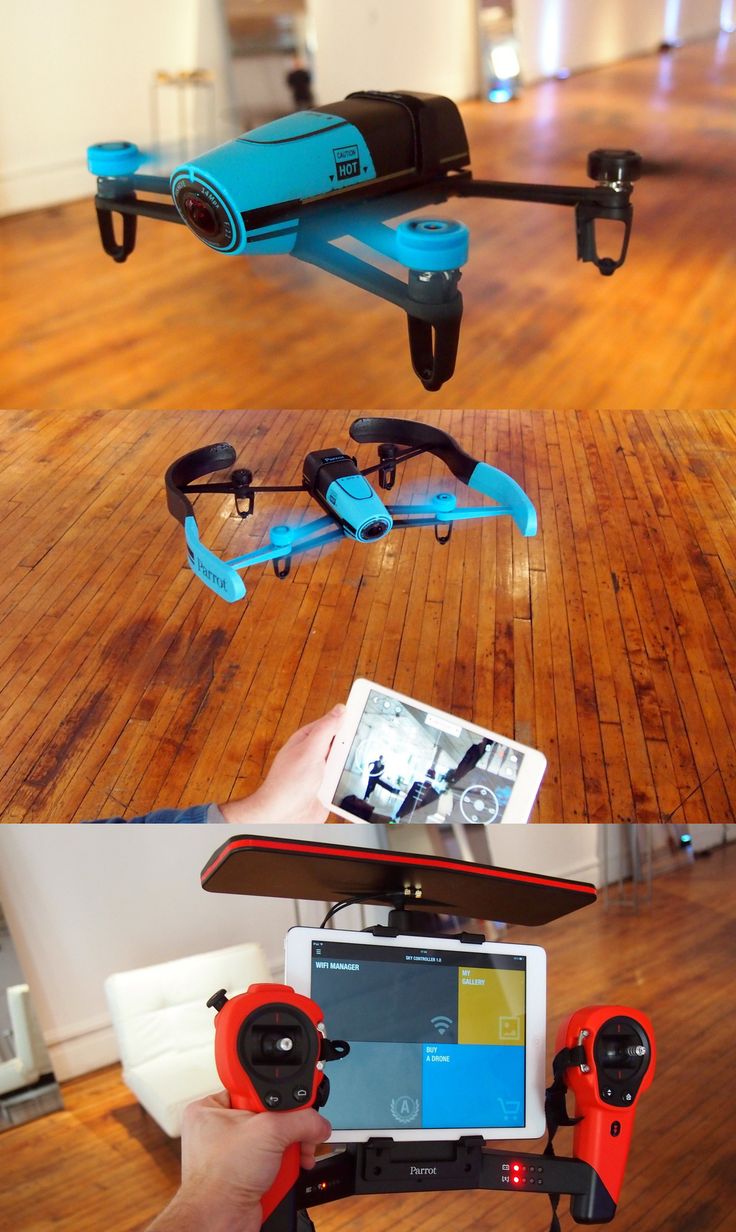 Specifications of Bebop Drone
Size: 330 x 380 x 36mm with the shells attached
Weight: 410g with the shells attached
Flight time: 11 minutes
Camera: 14-megapixel 180-degree fisheye lens, 3-axis digital stabilisation
Video: 1080p at 30 frames per second
Storage: 8GB
Connectivity: Wi-Fi (2.4 and 5GHz) 250m range, microUSB, GPS/Glonass