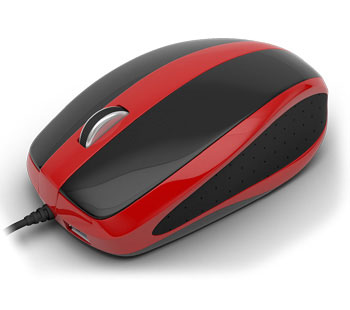 In this technology generation, it is possible to keep your personal computer in your small bag in the form of Mouse. Mouse Box Company has made the innovative device in the world of technology to maintain freshness in the computer industry. Five members of a team have designed such a device that can save your time, your money, and your space. They have combined the two most powerful devices functioning in one unity. The device is known as Mouse-Box and Poland-based Przemysław Strzelczyk and a team of software developers designed this wireless gadget. Precision, comfort, portability are three significant features of it.
The size of this gadget is same as a traditional mouse and equipped with a quad-core processor, Wi-Fi, 128 GB storage. Wireless chargeable device can connect to a monitor or projector by HDMI cable or HD TV. It has two USB ports to connect monitor and keyboard; even you can use it as a standard mouse for your traditional desktop or laptop.
Features of Mouse-Box:
–   1.4 GHZ ARM CORTEX processor giving you the maximum efficiency to work freely.
–   Wi-Fi feature provides you the internet always in this device.
–   Micro HDMI interface or a wireless image transfer module for the best image quality.
–   Inductive charging pad is a special pad for Mouse-Box to charge your device while at work.
–   128 GB disk allows you to store lots of data and programs; even you may expand the storage capacity.
Source: http://gadgetshow.channel5.com/news/mouse-box-entire-pc-mouse