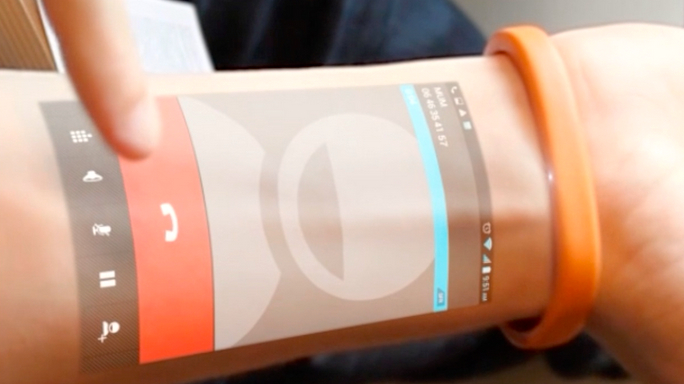 A new smart touch screen bracelet is discovered by the latest technology. Technology has become more advanced as we think. Now you will have smart bracelet that is ready to work like a tablet on your hand. This is a new concept for the next step of wearable technology. You can use your tablet anytime when you are taking bath or swimming, when you are going out, when you are cycling, even when you are unreachable to your smartphone. You can use it anytime anywhere.
This touch screen bracelet called as a Cicret Bracelet and announced recently by the company. The idea to bring technology on your skin was Cicret team. With this advanced bracelet, you can make your skin a new touch screen by which you can access your emails, play your favorite games, answer your calls, and check the weather and many more. You can do anything whatever you want to do on your hand with this touch device.
It is the first groundbreaking wearable device in the world, which combines 4 technologies.
Project with a low angle
Make it work on any skin color
Controllable with the finger
Make it work even in bright daylight.
Source: http://cicret.com/wordpress/