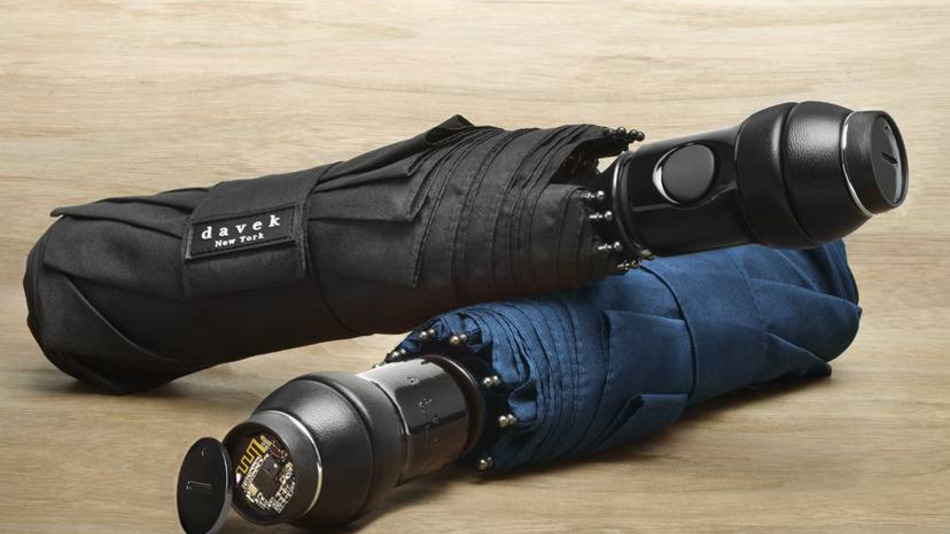 It is very often to loss umbrella, generally, we skipped out to take hold of it along with us, but now it never happens. You can travel your umbrella on any short or long tour. Recently, technology has revealed the new concept to make a smart umbrella with android app and Bluetooth. The New York-based startup Davek has developed an idea to make sure that you never leave an umbrella behind again.
A davek alert umbrella intimates you if you have moved forward without having it. It has Bluetooth proximity chip and synchronized with android, ios devices, and Smartphone app that keeps a record of the distance between your Smartphone and umbrella. It will send a message directly to your phone. It has also come with weather feature that tells you about the weather condition and alerts you when you will require carrying umbrella with you before leave the house.
This product price will be around $125, but it will be available in discounted rate $99 by April 12. It is launched in two colors: black and blue.
Source: http://mashable.com/2015/03/19/bluetooth-umbrella-davek/