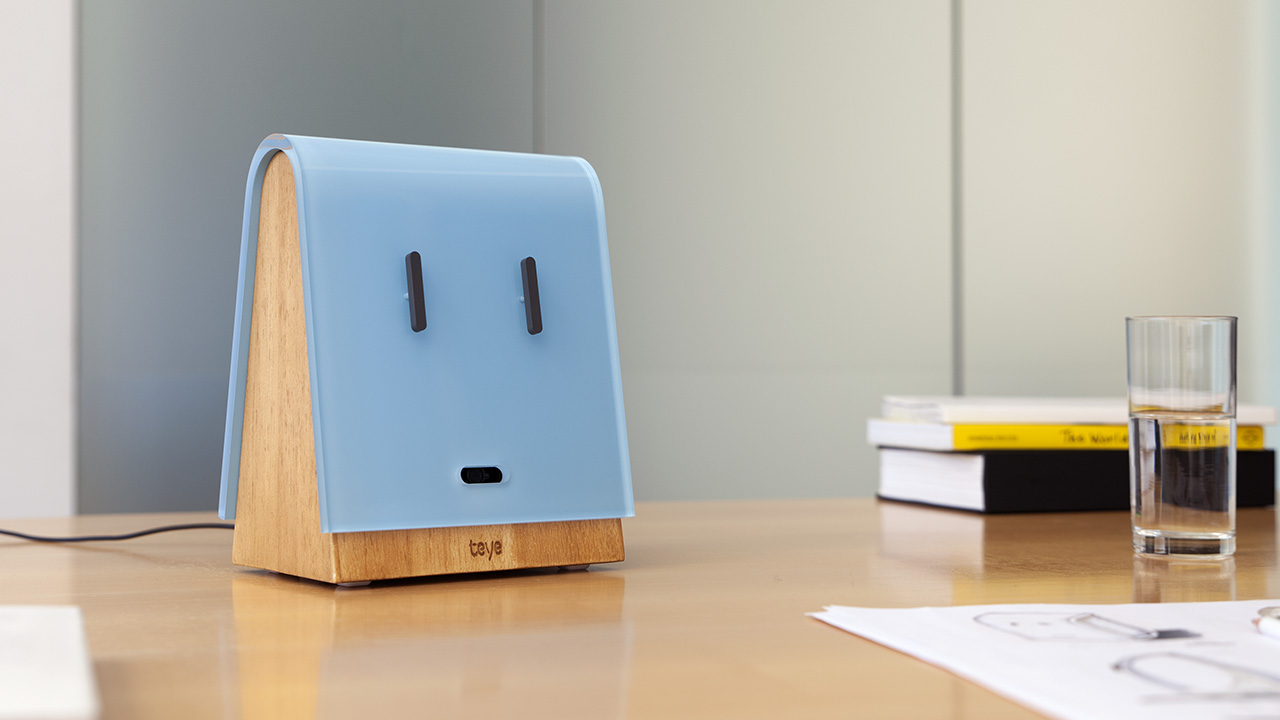 TEYE is the first communication device that shows emotions, it can communicate with us easily. Lets discuss its features, functioning and internal structure how it does work.
First, we continue this era with its features that explains how it can understand our feelings and communicate.
Sleepy: If you feel asleep then the device can recognize to you sleepy and shows that you are in sleepy mode.

AWAKE: If you come close to the device that means your status is awake. You are in wake up condition and it alarms a wake-up message.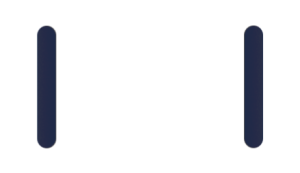 ACTIVE: If you call to anybody then it finds you as in action, it feels your active emotion.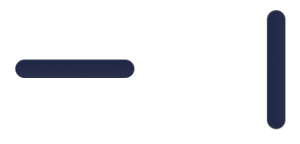 ANGRY: If nobody answers of you call or some misunderstanding then it shows you in angry mode.

SAD: Sometimes, it is not able to recognize the person to whom you want to call or the connection is disconnected. This thing is getting it down and it comes in sad mood.

TEYE is not just a phone device; it is the most valued team member of denkwerk and 360-degree rotatable device. Denkwerk expert team with their excellent experience designs it.
Now, this is a time to take a tour of it's skills and inner workings, how does it work? What communication devices equipped with it?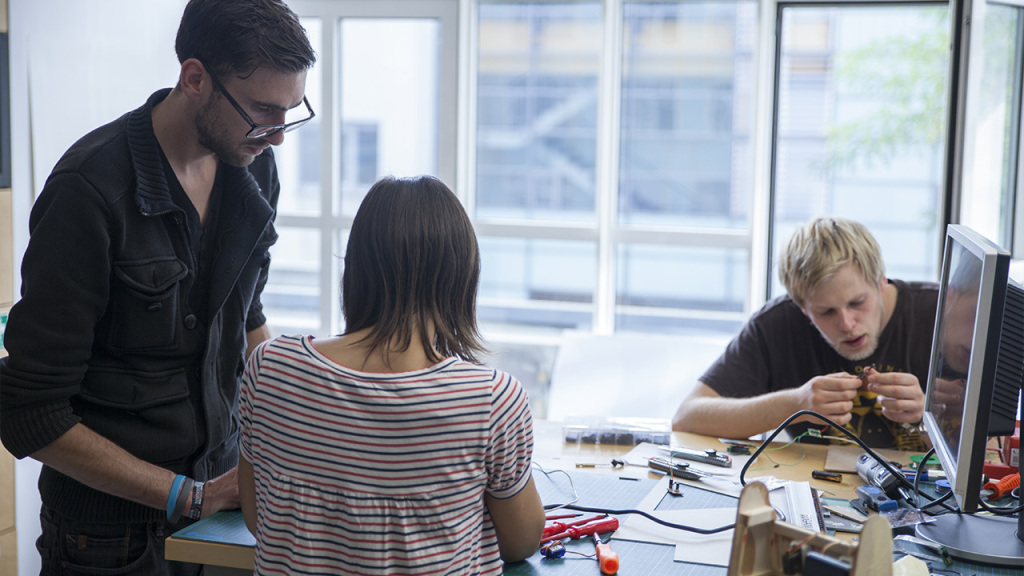 Loudspeakers: It consist loudspeaker with visaton K 45-8 Ohm that repeats every single sound what you deliver. It has 2W in a transmission range (-10 db) between 300-14000 Hz.
Battery: Anker external battery with a capacity of 1000mAh 3.7v 37Wh recovers its power when it is zonked.
RASPBERRY PI: RASPBERRY PI is the brain of this device, equipped with 512 MB SDRAM and overlooked to 950 MHz. When it runs for continuous working from very long time then it gets freaking hot. Most of time, it keeps in normal condition.
SERVO MOTOR: This tiny unit is TEYE's PowerPro MG90S Servo Motor with 1.8Kg/cm power. This motor works like a real eye-opener, it is able to convince you.
INFRARED MOTION SENSOR: Sensitive sharp infrared sensor makes it very watchful at a distance from 20 to 150cm.
ANALOG Digital CONVERTOR: Denkwerk team implemented this little component i.e MCP3008 Analog to Digital Converter which samples signals 200.000 times per second and translates all that analog gibberish into comprehensible instructions.
MICROPHONE: Device can record all noises in the range between -32db ± 3db due to its CZ034 Electret Microphone. It lends an ear to you and record all communication whether it is a funny joke or the latest rumors.
WI-FI Module: With this Wi-Fi adapter, it encrypts WPA2 and WEP and goes on the internet without any wires.
SOUNDCARD: This is not only responsible for hearing but also used to feel its language. It is the TEYE SpeedLink Soundcard with a sampling rate of 48K.
Source: teye.denkwerk.com/