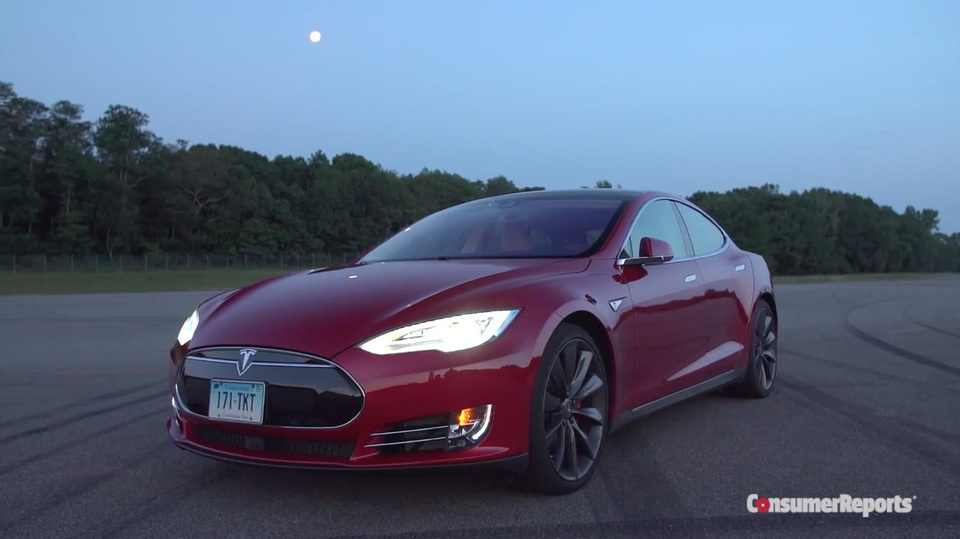 This is breathtaking news of 2015 in the automobile industry that I ever heard. New Tesla model S P85D received the highest rating by consumer reports, it is actually so good car, has broken the magazine's rating system and achieved 103 points on a 100 point scale.
The score is so perfect but still it is under testing to improve much. The price of Tesla S P85D is fixed nearly $128,000 that makes it the most expensive sedan ever tested by the magazine.
Here are its features what make this new Tesla the coolest:
Super Fast, super quick – It covers from zero to 60 mph in just 3.1 seconds and in the insane driving mode, it can reach speeds of 155 mph.
Ludicrous Speed Upgrade – It has the upgrade system that can accelerate the car from zero to 60 mph in 2.8 seconds only.
Good Response in one charge – It is not only so fast while it can be cover the 253 miles with one time recharge, This figure is taken according to the rating by US Environmental Protection Agency.
With Auto-Pilot functions- It has partial auto-pilot functions with a forward-looking camera, radar and 360 degree sonar sensors with real –time traffic updates.
Electrical Mechanical braking system – It allows a driver to get to high levels of braking extremely quickly.
It has many more features other than above that make it the exclusive, the most expensive sedan.
Source: http://www.engadget.com/2015/08/27/tesla-model-s-broke-consumer-reports-rating-system/