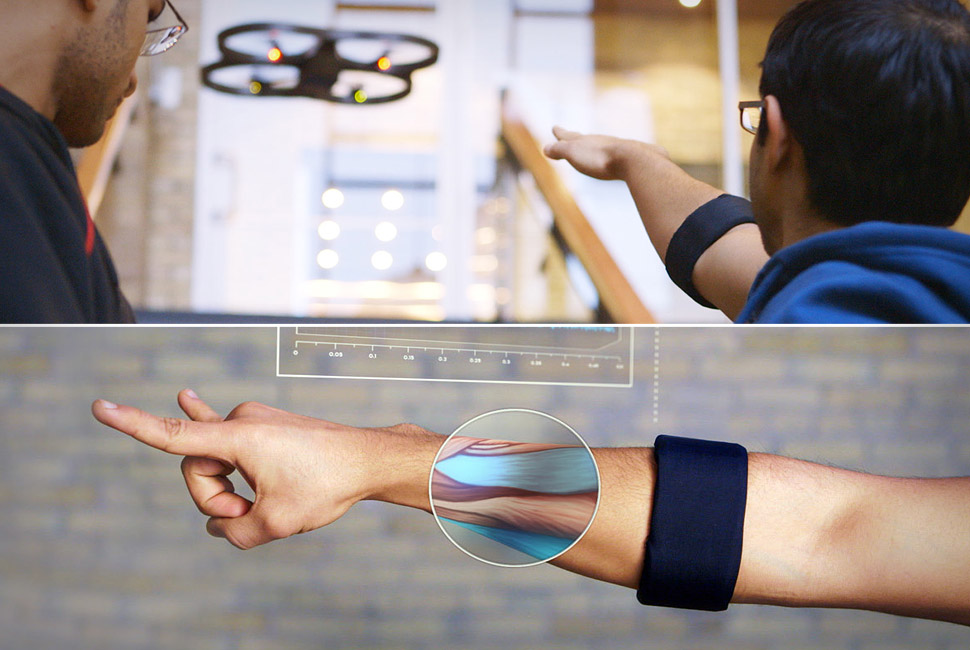 MYO is an armband that senses electrical activity in the muscles that control hand and finger motions.
The armband is worn on the forearm and flexing of various muscles serve as gesture inputs. These inputs are communicated via Bluetooth, which wirelessly pair with devices and send commands. Rechargeable lithium-ion batteries and an ARM processor, power the MYO armband. If the product lives up to expectations it could transform how we interact with digital technologies.
Check out this video to see how MYO is expected to function:
MYO may be a potential replacement to camera/movement tracking technologies.
Pre order now: http://bit.ly/1aDIZic