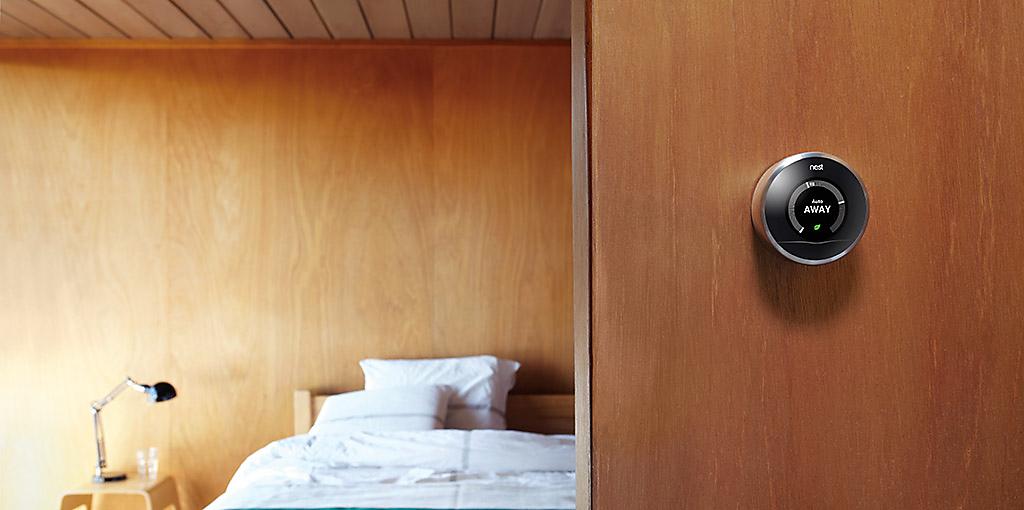 Get help conserving energy and reducing your energy bill with the Nest Learning Thermostat. This thermostat learns your schedule and programs itself to adjust temperatures when you're not home.
Leaving work earlier than usual?
You can control the Nest thermostat while away from home using your compatible mobile device. Setup is simple, and a monthly energy report that you'll receive via email will help you see the big picture for your energy usage. Nest works with many heating and cooling systems.
Buy Now: http://bit.ly/1jxn1Dm
To understand Nest's value, let's first look at what other thermostats do. All thermostats let you set a desired temperature and monitor the current temperature. You can also switch between heat and AC.
Many thermostats rely entirely on your settings. As a result, you might only adjust the thermostat when you feel uncomfortable. In addition, you may not think to adjust it before you leave home to save on energy while the house is empty.
The Nest Learning Thermostat aims to solve this problem. Nest actually programs itself by learning your behavior patterns and desired temperatures for certain days and times during the week, and then building a schedule for your HVAC