Join Europe's fastest growing HR community in Europe and roll with the changing face of HR! – http://bit.ly/1bSKBqM
There is very much a sense that Technology is the last chance saloon for HR as a function; the processes and technologies required to drive business strategies today require a complete "re-imagination" of the HR function. HR professionals need to embrace technology or become part of the legacy. The workplace, and how employees interact with each other and with their employers has changed forever as technology drives the biggest change in the world of work since the industrial revolution and that change is happening NOW.
The HR Tech Europe 2014 is at the cutting edge of this technological change and brings you the game changers, the new faces, and new organizations that are shaping the future of work.
But moving beyond what HR does – we will focus more on how technology can enable the business to do HR. The future is now more about how IT and HR will work together, and how IT and HR are changing not simply their own roles within the business but changing the business itself.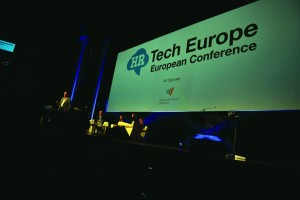 At our last event we saw organizations from 42 nations representing as many as 15 million employees in terms of influence.
The Spring Warm-up brings you more of the same in a more intimate and focused setting.
First European conference & expo will held at London on 27th March 2014. For more detail, visit – http://bit.ly/1bgO1Vs