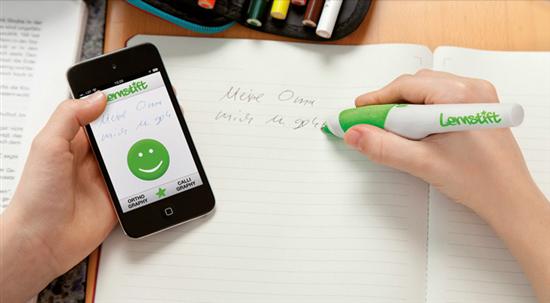 Now it seems that your kids will learn to write error-free sentences more efficiently, and that too in a legible hand-writing. http://bit.ly/1n0se6v
Researchers in Germany have come up with a Smart Pen, called Lernstift that vibrates every time there is a spelling mistake or whenever the users don't write legibly.
And not to forget, the Lernstift is a normal fountain-pen which makes use of conventional ink, no special ink being used. Lernstift smart pen has been launched on Kickstarter.com (a US based non-profit crowd sourcing company), and is priced at nearly $150 (approximately Rs 9000). The digital pen comes in custom-made color variants, and its firmware will get timely upgrades.
Pre order here – http://bit.ly/1gsxUbO
This device can become a boon for students. Check out its demo video below for more details: