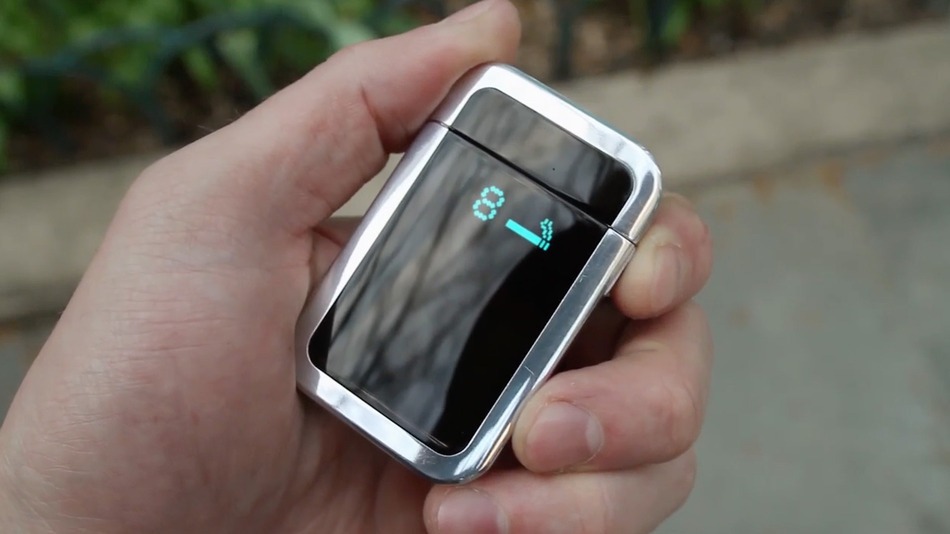 The new smart lighter named as Quitbit is an internet connected device.This will help you to lighten up your cigarette but at the same time wean off your habit of smoking too. It provides you with a feedback display of how many times the lighter helped you in achieving your goals.
This device works same like other monitoring principles of various fitness trackers and helps you to track how much cigarettes you consumed till the time. It reveals your last intake and also has the facility of custom planning. Quitbit is developed by two smoker friends who were in search of an easy way for the tracking of quitting process. The unique feature of this device is that it includes a hardware which other apps already running in the market do not have. This hardware automatically tracks the intakes without any manual entering of information.
 Some special features of the device include powerful heat coils, effortless tracking power, sleek design and good battery life.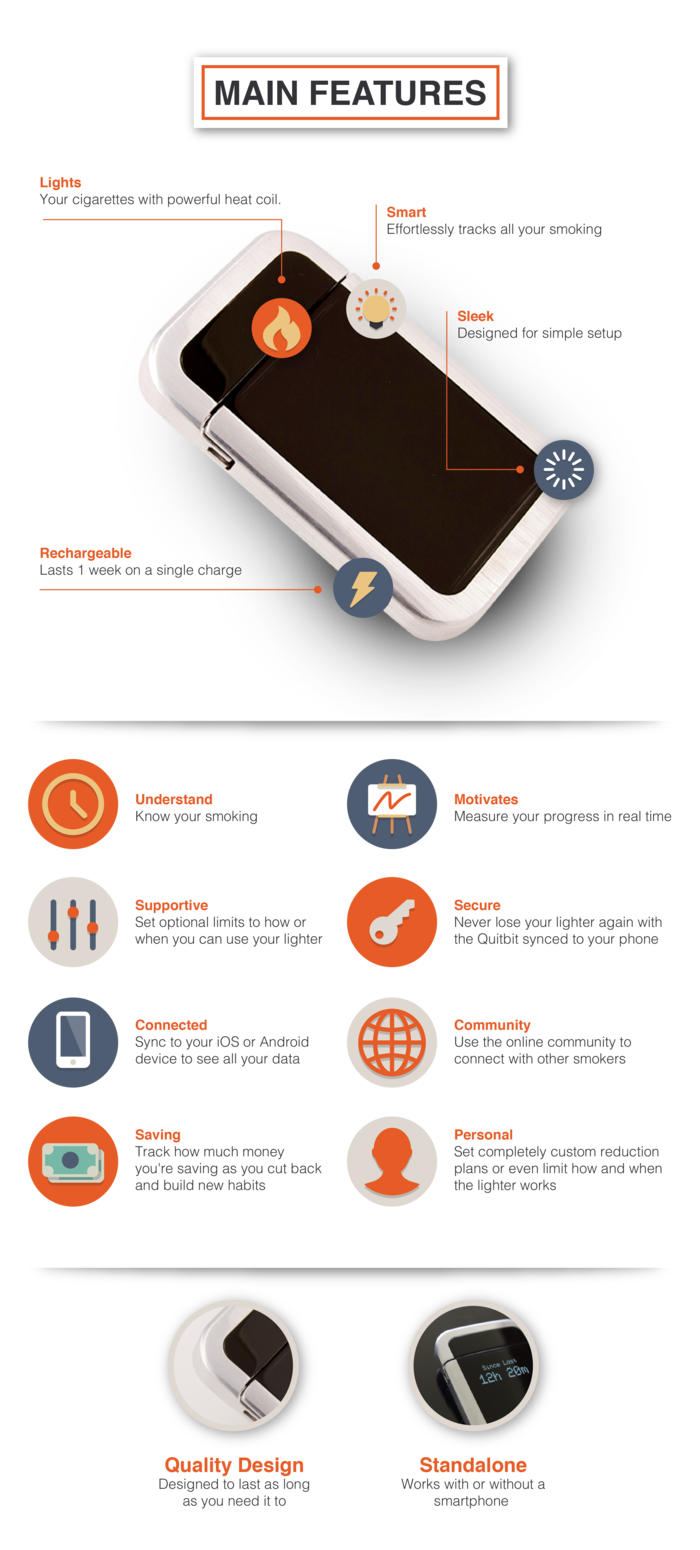 So monitor how many times you smoke in a day now because if you can measure it, you can manage it. http://kck.st/1uZDWoC