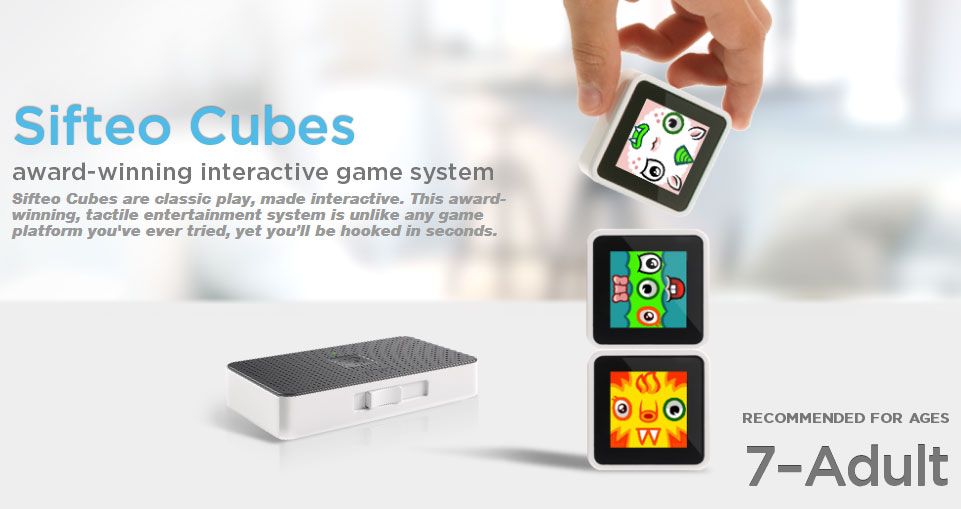 Now you can play games, in the way which you might be never thought about it. We can say that it will be next-generation gaming cubes.
Sifteo Cubes developed interactive game system, these cubes communicate wirelessly and respond to each other. Sifteo cubes will with 3 cubes but expand set upto 12 cubes.  http://bit.ly/KgNEPS
It might be your first choice when you will gift a new interactive game to you son / daughter.