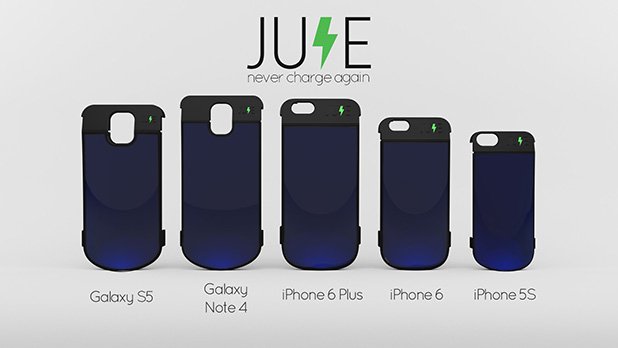 The founder of Solar Power "Tom Lam", industrial engineer "John C.Moore", PHD mechanical Engineer "Alex Villanueva" and PHD solar cell engineer "Michael Stewart" has researched on a massively ambitious Indiegogo Project and announced the solar-powered Smartphone case on 9th Oct. They concluded that a device claims to provide constant power to your phone whenever your phone needs the power.
The Indiegogo Project Juse engineers assert that this case is capable of accumulating the power in a Nano battery and recharge your phone automatically. They also included that its photo voltaic cells are 2-3 times more powerful than external charging sources.
This is the first solution for your Smartphone to save power of it, even for Apple iPhone 6, Samsung Galaxy S5 and HTC One Smart phones.
Source: http://goo.gl/y4qSEh